Present Continuous | Future Plans
---
Paul and Lyn work at the same company and they are talking about plans for the next vacation.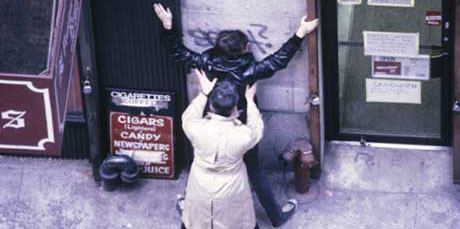 Paul: Say, Lyn, what are you doing next vacation?
Lyn: I'm going to Spain with my boyfriend.
Paul: Spain. Wow! That sounds fun. So, what are you planning on doing there?
Lyn: Well, we're staying in a nice hotel in Barcelona near the beach, so I just plan on taking it easy. Also, I have family who live in France who are meeting us there.
Paul: Ooh, great. So are you only staying in Barcelona?
Lyn: No, we're flying in to Madrid, so we plan on staying there for a day. From there we're taking a train to Barcelona.
Paul: Oh nice. Hey doesn't Barcelona have a really good soccer team?
Lyn: Yeah, but I'm not wasting time watching soccer while I'm there and neither is that boyfriend of mine.
Paul: Yeah, right. Good idea. So, just out of curiosity, what airline are you taking?
Lyn: We're flying with United. I'm using my frequent flyer miles to get us there for free.
Paul: Nice, and is the hotel free too?
Lyn: Unfortunately, no. I'm putting that on my credit card, but my boyfriend is paying me back once we get home.

Paul: Argh. Sounds like a great trip. Well, hope you have fun.
Lyn: Thanks, I'm planning on it.
Grammar Notes
Point 1: Present continuous is used to talk about future events or actions when there is a connection to the present. If we say something is happening in the future it is usually planned already.
What are you doing tonight? I am seeing my mother tonight.
Where are you going on Friday night? I am going to a club.
Point 2: The present continuous is mostly used when talking about personal plans.
We are going to Brazil next week.
Did you hear I am leaving my job?
Point 3: The present continuous is often used with movement verbs in relation to things that are just starting.
Are you coming to the club?
I am just heading to the department store. See you later.
Point 4: The present continuous emphasizes that something is fixed.
We are going to Spain next vacation.
I am seeing my mother tonight.
Answer these questions about the interview.
---
Keep Learning
Vocabulary Challenge

Grammar Practice
Fill the gaps by converting the words to the correct verb to the correct form.
be head • be go • be play
be plan • be visit