Passive | Simple Present
---
The European Union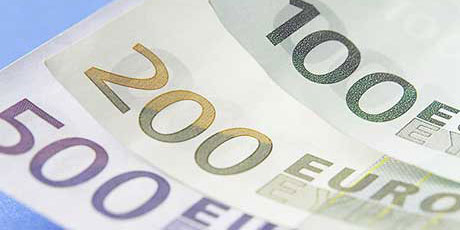 Narrator: The Euro is used in much of the European Union as the main currency. Although English is spoken in many places in the EU, there is no single official language. There is a lot of important industry throughout the community. Agriculture remains important and such crops as olives, wheat and barley are widely grown. Many cars and other vehicles are also made and a lot of military equipment is manufactured. Local beers are also produced throughout the EU which still remains culturally diverse.
Grammar Notes
Point 1: The simple present passive is often used to state facts that are true now.
Rice is grown in Vietnam.
Mousse is made from eggs.
Point 2: We use the passive when it is not important who performs the action.
French is spoken in the Ivory Coast.
Cars are produced in the EU.
Point 3: We use the passive when we do not want to say who is performing the action. This is often used in companies or by government.
The sale of Actifed is banned.
Smoking at work is now banned.
Point 4: The passive can be followed with 'by' if it is necessary to mention who.
French and English are spoken in Canada, but English is not spoken by the French in Quebec.
A lot of farming is done in the US by immigrants.
Answer these questions about the interview.
---
Keep Learning
Vocabulary Challenge

Grammar Practice
Complete the gaps with the words listed below. Change the verb to the correct form.
be speak • be make • be play
be eat • be manufacture