Lesson #38 | Because | Showing Reasons
---
Brad and Joan talk about what job Joan would be good at and gives reasons using because.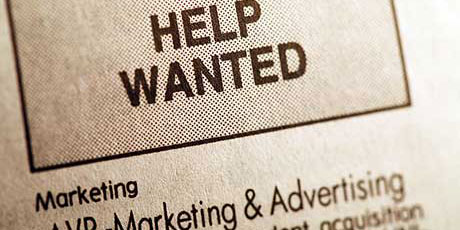 Brad: Hey Joan, what's that you're looking at on the computer? It looks boring.
Joan: Yes, it is boring but necessary. It's job ads. I need to make some money in the summer vacation.
Brad: Anything interesting so far?
Joan: I don't know really, I'm not sure what I could do.
Brad: Well, why not look for receptionist jobs or other service ones? You're pretty good with people.

Joan: I could do something like that because yeah, I am good with people. Not, not a bad idea, thanks.
Brad: Or, hey! Look at that. Summer camp work.
Joan: Yeah, that may work too. In fact, thinking about it, that would be great because I love kids. Great idea, thanks Brad. I'm going to email them right now.
Brad: No worries.
Grammar Notes
Point 1: 'Because' introduces cause or reason for something.
I was late because my car broke down.
She could be a teacher because she is so patient and knowledgeable.
Point 2: 'Because' is used at the start of a clause, before the subject and verb.
Because I drove so slowly, I was late for the party.
Maria is so happy because of her exam results.
Point 3: 'Because' clauses are dependent clauses i.e. They cannot act as a sentence alone. They can come after the independent clause or before it.
I am so happy because of you.
Because of you, I am so happy.
Point 4: In writing we place a comma after the because clause if it comes before the main (independent) clause. If it comes after the main clause, we do not use a comma.
Because of the tropical sun, I am burned so badly.
Tom wanted to see Rita, but because of the train strike, he couldn't get to her home.
Answer these questions about the interview.
---
Keep Learning
Vocabulary Challenge
Complete the sentences with the words below.
it rained • of the crash • of your help • it is so hot • we won